ASSET PROTECTION: Fact and Fantasy
Date:
Wednesday, October 1, 2014
Location:
Victoria Club, 2521 Arroyo Drive, Riverside
Speaker:
Franklin C. Adams, Partner, Best, Best & Krieger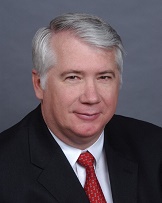 Welcome back. President Maureen Lyons and the Board of Directors are planning an exciting program for the year. Plan to be at the first meeting on Wednesday, Oct 1
PLEASE INVITE GUESTS and share the wonderful fellowship and networking.
Franklin C. Adams is a partner of Best Best & Krieger LLP's Business Services practice group and serves as its chief bankruptcy counsel within the firm. Mr. Adams' 25 years of bankruptcy experience includes:
Chapter 11 debtor representation;
Creditor representation;
Chapter 11 committee representation;
Representation of bankruptcy trustees.
Mr. Adams was one of the founding board members for the Inland Empire Bankruptcy Forum. He served as its President from 1994 to 1995. Mr. Adams was a Chapter 7 trustee serving on the interim panel from 1990 to 1993.
Mr. Adams has participated as a panelist, speaker and presenter in numerous programs sponsored by local bar associations and Inland Empire Bankruptcy Forum regarding bankruptcy and insolvency issues. He currently serves as a member of the Mediation Panel for the Central District of California. He has received numerous awards from that group for his participation as a mediator in that program.
Mr. Adams was admitted to practice in the State of California in 1979 and is admitted to all of the Federal courts within the State of California as well as the Ninth Circuit Appellate Court and the United States Supreme Court. Mr. Adams was educated at Brigham Young University receiving his undergraduate degree in Business Administration in 1975 and his Juris Doctorate degree from the J. Reuben Clark Law School in 1978.