EPCRC combined meeting with EPCSB topic Elder Abuse
Date:
Tuesday, January 10, 2012
Location:
Casa Loma Room, Brockton Avenue, University of Redlands
Speaker:
Paul Greenwood, J.D. Deputy District Attorney, San Diego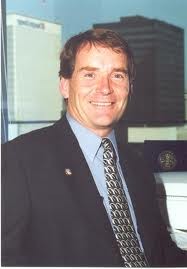 You are invited to the combined meeting with the Estate Planning Council of San Bernardino County. Paul Greenwood is a very dynamic speaker and is an expert on the topic of elder abuse having prosecuted 350 felony cases. In his free time, Greenwood travels the country educating the public on how to protect against elder abuse. He also teaches those on the frontlines how to better enforce laws and prosecute offenders.
PLEASE NOTE ...THIS MEETING IS TUESDAY, JANUARY 10 AND SOCIAL TIME STARTS AT 5:30 P.M SPEAKER IS AT 6 P.M. AND DINNER AT 7 P.M.
Directions: The Casa Loma Room is east of the chapel. Exit University, go left to Brockton Avenue, turn right. The parking area for the Casa Loma Room is the east side of the chapel and the Casa Loma Room is in the large building east of the parking area.
Biography of Paul Greenwood, JD
Deputy District Attorney, San Diego County
Deputy District Attorney Paul Greenwood has been a lawyer for over 25 years. He spent 13 years in England as a barrister and solicitor before relocating to San Diego in 1991. He joined the San Diego DA's office in 1993 and started the Elder Abuse Prosecution Unit in January 1996. Under his leadership the unit has grown to a team of twelve. He has completed seven murder trials and obtained a first degree murder conviction in six of the seven. He has also been involved in the prosecution of over 200 felony elder abuse cases. In December 1999, Greenwood was named by California Lawyer as one of California's lawyers of the year.

Mr. Greenwood is currently chair of the California District Attorneys Elder Abuse statewide committee and is an elected board member of the National Committee for the Prevention of Elder Abuse.