1st Business Social in New Year 2015-2016
Date:
Wednesday, September 2, 2015
Location:
Mario's Place, 3646 Mission Inn Avenue, Riverside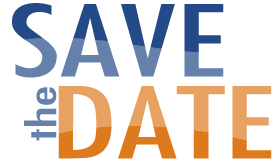 Dear Friends and Colleagues,
The Estate Planning Council of Riverside County has been awarded the honor of Council of Excellence by the National Association of Estate Planners and Councils (NAEPC). There is only one honoree in each of the four categories, our category is Extra-Small Council, see the website for additional information.
http://www.naepc.org/affiliated-councils/council-of-excellence-award
We have many outstanding people to thank for their leadership in the past that have led this organization to be in the position to receive this award. We are so fortunate to follow in their footsteps.
To kick off this great new year, we have added an additional meeting. It is a "Social " type meeting, meaning we will not have a speaker, we will be able to get to know one another better.
This meeting will be next week, the first Wednesday of September – September 2nd, 2015 at Mario's Place in downtown Riverside (across the street from the Mission Inn.) You should have received an invitation – Please check your calendars and be sure to RSVP!
Speaking of Calendars, we have our speakers slated for this year, the first Wednesday of the month:
September 2, 2015 > Social Celebration Meeting (Mario's Place)
October 7, 2015 > Christopher Matarese, Property Tax in Gift and Estate Planning (Victoria Club)
November 4,2015 > 36th Annual Inland Empire Estate Planning Seminar (University of Redlands) (1:00 – 6:00 pm)
December 2, 2015 > Holiday Party, (location TBD)
January 13, 2016 > Randall Lewis, Philanthropy from the Donor's Perspective, Joint Meeting with Estate Planning Council of San Bernardino (University of Redlands)
February 3, 2016 > Paul Viren, Beneficiary Designations and how to get back at your Family (Victoria Club)
March 2, 2016 > Affordable Care Act (Victoria Club)
April 6, 2016 > Michael Hatch, A Seat at the Table: Advisor's Rose in Estate Planning & Settlements (Victoria Club)
May 4, 2016 > Claudia Sangster, Philanthropy and Wealth Stewardship for Affluent Families (Victoria Club)
June 1, 2016 > End of Year Party (location TBD)
Thank you to our sponsors for helping make this happen – you can still be a sponsor – just let us know!
Best Best & Krieger
Ahern Adcock & Devlin
Visiting Angels
Thank you for being a part of our Excellent Council and we will see you next week.
Tami Sipos, CPA, PFS, AEP ®
Partner
GALLINA LLP Certified Public Accountants
3270 Inland Empire Blvd Suite 300
Ontario, CA 91764
909.985.7286
909.982.0487 Fax
tsipos@gallina.com